The Untold Story Of Sheikh Gumi Meeting With Zamfara Bandits
By Tukur Mamu
The second day of Sheikh Dr Ahmad Gumi's peace and preaching mission to Zamfara state on Tuesday witnessed a major milestone in his singular effort to spread the message of Islam to the Fulani herdsmen and to promote engagement with them in an effort to rid the country from rampant instances of kidnappings and armed banditry.
After visiting the Emir of Shinkafi in Shinkafi local government where Sheikh Gumi encouraged the Emir to sustain ongoing efforts of ensuring lasting peace, his team targets two notorious and dangerous forest known to be the enclaves of aggrieved Fulani militias for Tuesday's mission.
DESERT HERALD and the NTA which happens to be the only two news medium that covers the difficult and dangerous journey reports that the forest of Tubali and Makkai in Shinkafi local government comprises of large territories of more than 3000 hectares of Savannah grasslands all under the exclusive control of the armed Fulanis comprising mostly of young teenagers of ages 14, 15, 16 while their adults are mostly between the ages 18 and 30 years at maximum.
The Fulani insurgents are in 100 percent control of command and administration of all the settlements in Tubali and Makkai forest.
The inhabitants of the two settlements are very comfortable and freely living with the dreaded bandits.
Ironically however, there is a military outpost in each of the two separate borders that will take you to the forest of Tubali and Makkai where the bandits are virtually ruling.
At the first settlement in Tubali Forest where Sheikh Ahmad Gumi visited, the top Commander of the bandits, Mohammed Bello and his Assistant, one Haliru gave conditions to Sheikh Gumi before they will allow entry into the forest and to guarantee their security. Part of the conditions is that Police and other armed escorts should not enter the forest and that they should wait at the military checkpoint while total number of vehicles that will be allowed should not be more than 5.
Also, all visitors including Sheikh Gumi must disembark from the car from 300 metres to the venue and trek. As the entourage of Sheikh Gumi which includes the Chairman of Shinkafi local government, Hon. Sani Galadima, the Divisional Police Officer, DPO of Shinkafi, SP Abdullahi Ahmad, DESERT HERALD Publisher, Mallam Tukur Mamu, Sheikh Muhammad Suleiman Adam, Sheikh Sanusi Khutama, Hon. Suleiman Abubakar Gumi, Prof Usman Yusuf etc enters the Tubali forest, the presence of highly armed Fulanis with AK47, RPG rifles, pump action, pistols and live ammunitions strategically positioned in different locations can be seen conspicuously by the highly determined Sheikh Gumi and his entourage.
At the Tubali forest, Sheikh Gumi met with about 150 highly armed Fulanis. As usual during every of such visits they expressed their grievances and why it will be difficult for them to surrender their arms even as they expressed confidence in the sincerity of Governor Bello Mohammed Matawalle to address the lingering security imbroglio.
The Chairman of Shinkafi also told the interactive session that before the peace agreement with the bandits there was frequent and rampant cases of kidnappings in Shinkafi-Gusau road while instances of frequent attacks with heavy casualties including killings is rampant but that as a result of the peaceful truce the once volatile local government has now spent 7 months without single attack.
Hon. Galadima said the coming of Sheikh Gumi is a blessing to the entire state because according to him the goodwill of Gumi and the respect the Fulani bandits have for him will further strengthen and solidify the fragile peace deal.
Their top commander, Bello spoke on their behalf. Part of their grievances includes frequent killings of their loved ones by either security agents or in towns and cities without subjecting them to the due process of the law, failed promises by governments and acts of cattle rustling that denied most of them and their parents their legitimate means of livelihood.
Sheikh Gumi has spent time preaching the words of Allah to them. He preached to them about the sanctity of preserving human life, how Islam forbids any act of revenge, adultery, fornication and kidnappings.
He encouraged them to always seek knowledge of their religion, how to worship Allah and to avoid taking laws into their own hands.
Gumi also pleaded for their understanding and urged them to cease all hostilities and allow him to reach out to the President to see how their legitimate grievances will be addressed immediately.
Gumi categorically told them that they should not expect magic from him as his success depends on the cooperation or otherwise he will get from the federal government who has the authority over decision making.
He presented them with Islamic books including copies of the Qur'an and wrappers. He said everything they are doing is being funded by the foundation under him and with the help of other well meaning individuals and not the government.
The Makkai Forest 
The journey to Makkai forest is the most difficult as Gumi and his entourage had to used motorcycles midway because the largely Sahara area is filled with lots of sand and without road networks. It is the most dangerous journey so far made my Sheikh Gumi and his dedicated entourage.
To the surprise and fear of almost everybody, the entourage met with more than 600 bandits all of the with automatic rifles.
Their top commander, one Kachalla Turji welcomes Sheikh Gumi. They were all friendly and very comfortable. Turji is the boy of Buharin Daji, the notorious bandits that was killed about 3 years ago. Turji took charge of the Shinkafi armed wing of the bandits after the demise of Buharin Daji. Turji told Sheikh Gumi that they are not afraid to die and that even if he died hundreds are available to take over leadership from him. He lamented how government renege in series of promises made to them.
The interaction is similar to the one held in Tubali and the preaching, the promises by Sheikh Gumi is the same. It is obvious that many of them were frustrated into taking up arms while ignorance and illiteracy has played a vital role in recruiting virtually all of them into banditry and kidnappings.
The lesson learnt by DESERT HERALD in this revealing trip is that no amount of bombardments can kill the morale of the Fulani bandits and that military bombardments alone can NEVER eliminate their huge number even if such bombings are precise or succeed in getting the large arms and ammunitions under their control.
There are several ways government can integrate them fully into the society including combating most of them into for instance the Civil Defense and other paramilitary outfit in addition to using the carrot approach as adopted by Sheikh Gumi and the Zamfara state government.
Sheikh Gumi believes that they have a legitimate concern and grievances, and that since the Niger Delta armed militants were integrated by the federal government and are even in the business of pipelines protection, President Buhari should immediately look into how he will do same to the Fulanis and to provide them with reasonable means of livelihood including jobs, working capitals, entrepreneurship training, building clinic and schools for them as well as sending them to overseas schools like it was done to the Niger Delta militants.
He emphasized that military solution alone will continue to be a waste of public resources and a conduit pipe for corrupt security agents. Sheikh Gumi also calls on President Buhari to support the laudable initiative of Governor Matawalle towards ensuring lasting peace in the state.
*The EXCLUSIVE pictures below as the reader can see are not Nigerian military men but the Fulani bandits fully dressed in military camouflage with highly sophisticated weapons and ammunitions. They are the exclusive scenes of Tuesday's visit to Tubali and Makkai forest at Shinkafi local government.*
Moulay Ismail, The African Ruler Who Fathered Over 1,000 Children In World Records
Some consider it a legend, others contemplate it to be the truth, and now the debate can end after scientists have reportedly proved that it is certainly true that Moroccan Sultan Moulay Ismail was the biological father of over 1000 children.
As per a Live Science report, scientists and anthropologists at the University of Vienna have generated computer simulations to estimate the period of time it would take to father 1,171 children in a span of 32 years.
It was French diplomat Dominique Busnot who had on established that the Sultan had 1,171 offsprings through his research. Previously, the Guinness Book of World Records mentioned that the Moroccan sultan had 880 children. Sultan Moulay Ismail, regardless, owns the plurality of progeny throughout historical past that can be validated.
The research confirmed that, as he was nicknamed, "The Bloodthirsty" ruler might be the biological father of the 1,171 children if he had intercourse between 0.83 and 1.43 instances a day, which is a mean of 32 years till he turned 56 years old on every single day.
How are you going to get sufficient moms for thus many children? Uh, fast! It was understood that the Sultan had 4 wives and 500 concubines, however the research confirmed that solely 65 to 110 women needed to deliver over 1,000 infants.
The once believed "myth" has been debunked by questions of feminine infertility and the high quality of the sperm to have the ability to fertilize eggs. Yet numerous reproductive research has allegedly confirmed his fatherhood and put all doubts to sleep.
Sultan Moulay Ismail ruled Morocco from 1672 to 1727 and was a Sharifian, a descendant of the Prophet Muhammad, Live Science reported.
Meet Aisha Bakari The 6-Feet Tall Brave Hunter Whom Boko Haram Are Scared Of In Sambisa Forest
Aisha Bakari (formerly Gombi), is a 38-year-old Adamawa state born hunter who grew up near Sambisa Forest.
She led a band of hunters who over the years have launched several onslaughts against Boko Haram in Sambisa Forest and environ that earned her the title "Sarauniya Maharba" (Chief Female Hunter).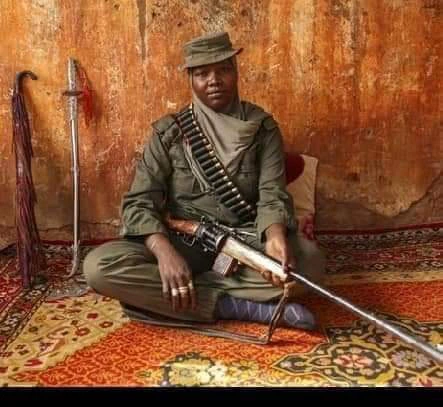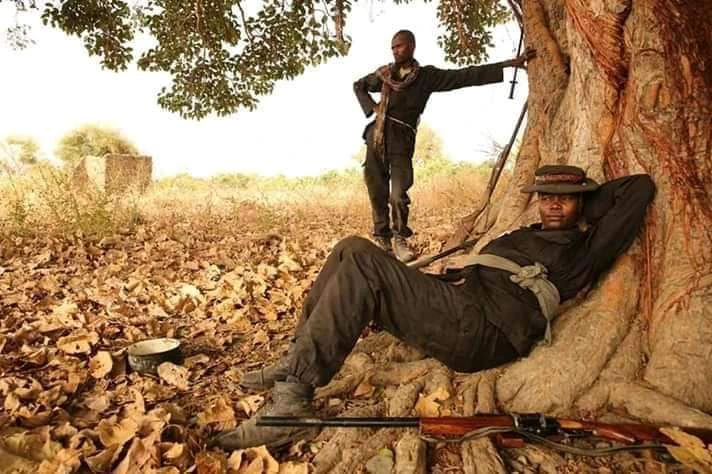 Aisha who came from a lineage of hunters had to channel all her hunting skills from hunting antelopes and other wild animals, to hunting Boko Haram after her village came under attack by the terrorists some years ago.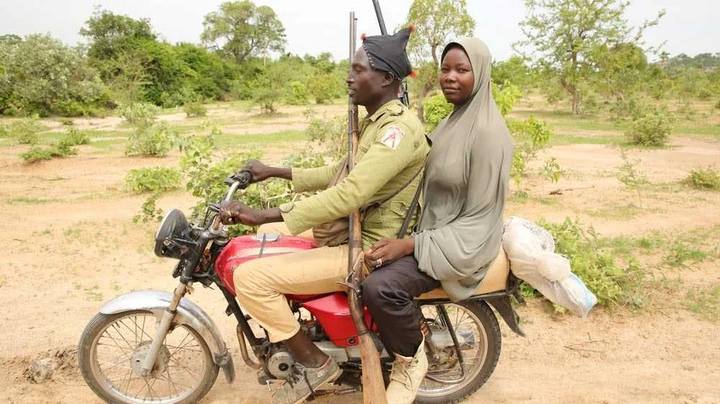 At some point, she had to sell off her sewing machine for a bigger and powerful rifle.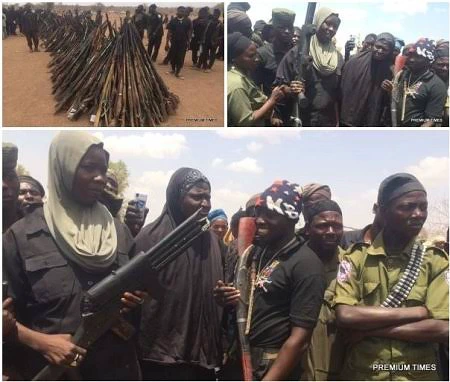 Due to her fearlessness, a lot of Boko Haram members are scared of engaging her in battle.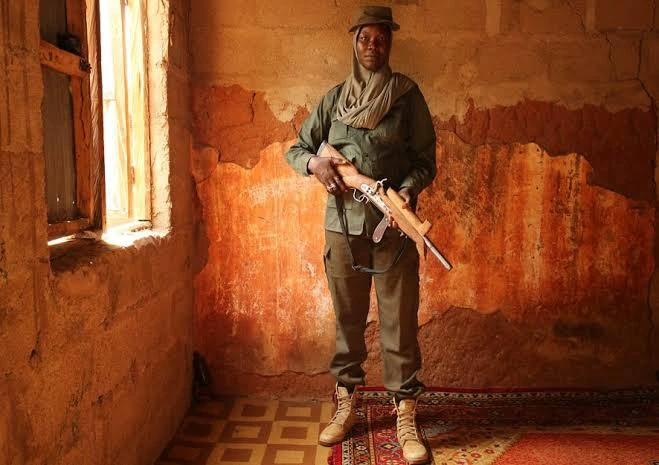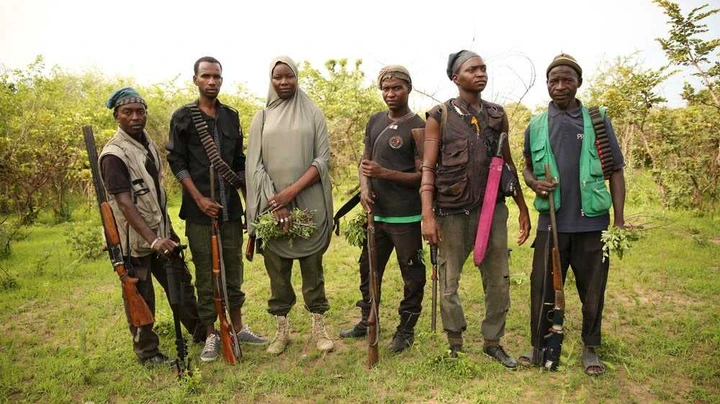 Aisha who is also called "Queen of Hunter" was well known for rescuing many women and children from the captivity of Boko Haram. These had led civilians from neighboring villages to contract her to help them rescue their relatives who were still being held by the notorious terrorist.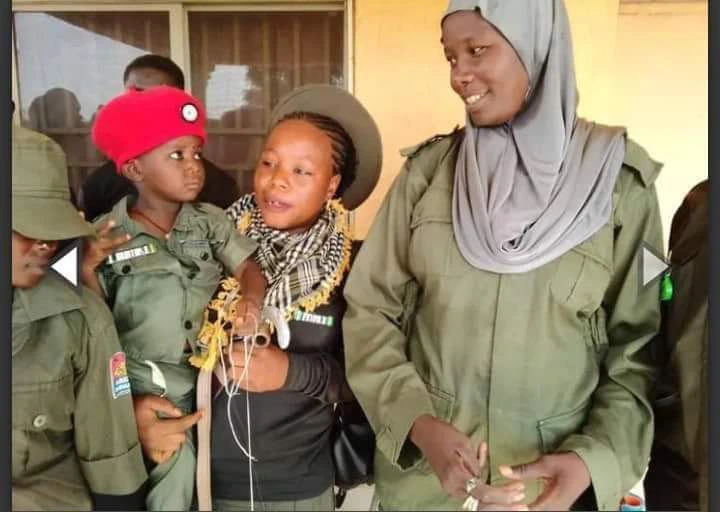 The mother of one and her band of hunters whom she recruited (females inclusive), knew every nook and cranny of the forests and mountains.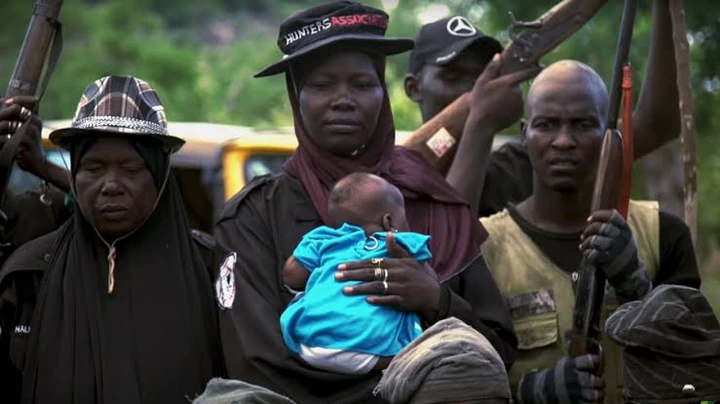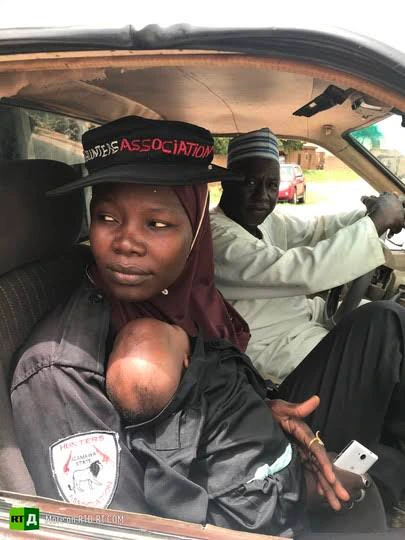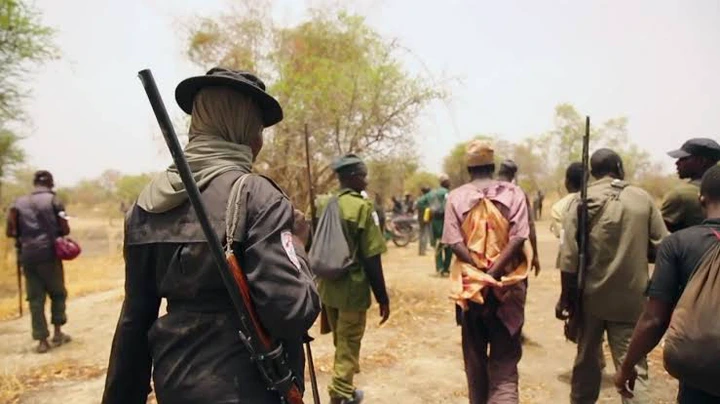 Just a few days ago, Aisha was appointed Special Assistant by the governor of Borno state, Prof. Babagana Zulum.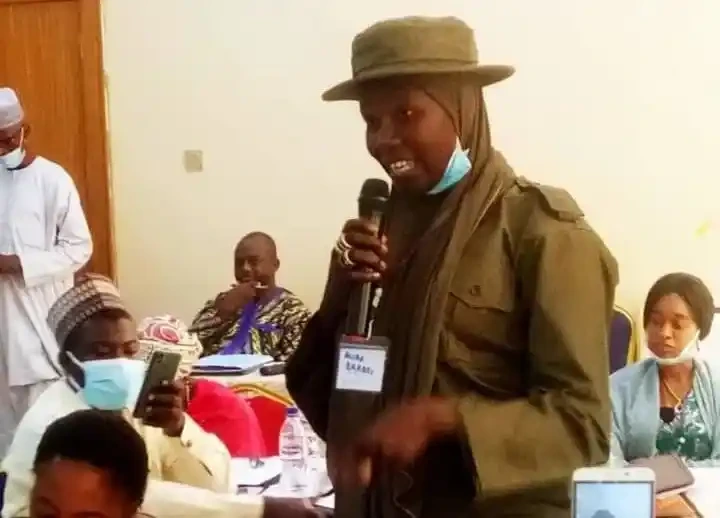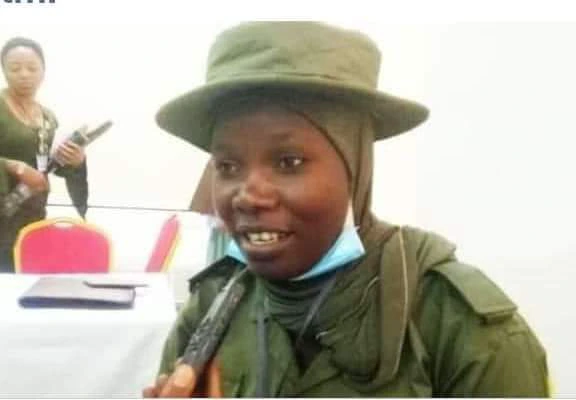 Indeed Aisha must be a very brave woman! What a man can do, a woman can do better. What do you think?
Sources: Premium Times, Aljazeera, and The Guardian.
Content created and supplied by: Rerumaliss (via Opera News )
The Story Of Sheikh, Dr. Ahmad Abulfathai El-Miskin's By Haruna Yusuf
By Haruna Yusuf 
Sheikh Dr. Ahmad Abulfathai El-Miskin is the Son of the late prominent scholar/cleric Sheikh Abubakar El-Miskin. Abulfathai was Born in the year 1970 in Maiduguri, the Borno state capital.
At the age of 3, he began the Journey of his Qur'anic Education, under the supervision of Mallam Goni Bukar kuru, between 1973/1980 when he was able to recite 2 verses (hizu) of the Holy Quran.
He was later transferred to Mallam Dan Kelluri's Sangaya (Boarding school) and between 1980/1988 he was able to complete his Qur'anic education and memorized it.
After completing his Qur'anic education, he was sent back to his Namesake the popular Sheikh Abulfathai to get the knowledge of Tafsir (Qur'an  Translation) in Hausa the common and most spoken Nigeria language among others. Books written by great Islamic scholars for more enlightenment, from the period from 1990/1997.
He was able to gain the knowledge of translating the same Tafsir(Qur'an translation) From Hausa to Kanuri the Kanem Borno language of all times. The Books that help him understand translations properly was gotten from his late Father Sheikh Abubakar El-Miskin and Sheikh Sheriff Tijjani from 1998/1999.
Sheikh Dr. Ahmad Abulfathai El-Miskin began his western education and exploration in the year 2000 when he enrolled in high Islamic college and completed in 2002  and got his secondary certificate and forged ahead to obtain his National Diploma certificate in Islamic studies in 2002/2005 and continued with his Degree programmes in Islamic studies in University of Maiduguri from 2006/2010.
He went ahead to obtain his Master's Degree in the same university of Maiduguri from 2012/2014. The sheikh never rests his hoax in obtaining his Doctorate Degree (PhD) Dr. from the university of Cotonou in 2015/2016 maintaining the same Islamic studies throughout his educational journey and that's why he is one of the best.
Sheikh Dr. Ahmad Abulfathai El-Miskin is a renowned scholar, preacher and philanthropist an astute manager of people irrespective of status or political affiliation, easy to access and broadminded, listening ears, and full of wisdom. He always extends his benevolent hands towards the needy and vulnerable across not minding and contributing Immensely to the environment and state at large.
He is the chairman of Tijjaniya youth enlightenment initiative of Borno state chapter, and he is also one of the 10(Ten) Members of the board of trustee of Tijjaniya in Nigeria.
What makes Borno aka Kanem Borno empire special?  Kanem Borno is powerful, advanced and extremely wealthy, it has strong military and some brilliant officials and youths, and a massive territorial and commercial empire. Moreover, people in the empire have a keen sense of history, as shown by their decision to record the reigns of their kings. The introduction of writing reinforced thus cultural sophistication, Kanem Borno must rank among the great African empires of the second millennium.
Why Borno have the best Islamic scholars and the origin and development of Kanem Borno
The empire's root lies in the state of kanem, which was created in the eighth century between lake chad and the Bar el-Ghazal in the region of kanem in the modern – day chad. This state then conquered land in the north, enabling the creation of a Trans-Saharan empire. It was a major regional power, with embassies in Morocco and Othman empire in Tripoli, in the fourteenth century, the centre of the empire moved away from kanem to Borno when kanem was captured by the empire's enemies, although kanem was retaken in the sixteenth century, the imperial capital remained in Borno. This is why it is called Kanem-Borno.
Religion; Islam and Traditional Beliefs 
Since the eleventh century, the ruler of kanem Borno had to be Muslim, the empire became famous for its Mosques (Masjids) and the pilgrimages to Mecca made by its leaders, since the fifteenth century, the emperor called himself (Caliph) meaning the ruler of all Muslims, but despite this, traditional religion persisted for a longtime. For example, a sacred Pre-islamic object called the "Mune" was honored until the thirteenth century, we should think religion in the empire as a mix of Islamic and traditional elements.
Writing and Recording History
The rulers of kanem Borno were very good at recording their history, since the ninth century, the names and ancestry of the kings of Kanem were recorded orally. The introduction of Islam and Arabic writing meant that things went a step further, with the beginning of a written record. A chronicle of kings, the (Diwan) or (Girgam) was written from the sixteenth or perhaps the thirteenth century until the nineteenth. This is a very important source for historians, both because it covers such a large period of time and because other written records are rare. Therefore, the Diwan/Girgam shows how advanced the kanem Borno Empire was by the standard of its time.